"Today, a company like Cabot in one county – Susquehanna – is producing two billion cubic feet. It's unheard of. The wells in Pennsylvania are the best producing in the world. That is why we go on these tours and talk to people so they understand we're living in history," Cabot Oil & Gas Corporation Director of External Affairs George Stark said.
Tom Pyle, President of Institute for Energy Research and American Energy Alliance, visited Pennsylvania last week to share his expertise on the natural gas industry. The energy fueled week included two Think About Energy Briefings and Energy Night with the Scranton/Wilkes-Barre RailRaiders.
Stark spoke with Gary Sutton on NewsTalk 93.9 & 910 WSBA to reflect on Tom Pyle's week in Pennsylvania intended to educate communities about the positive effects of the natural gas industry, both local and far reaching.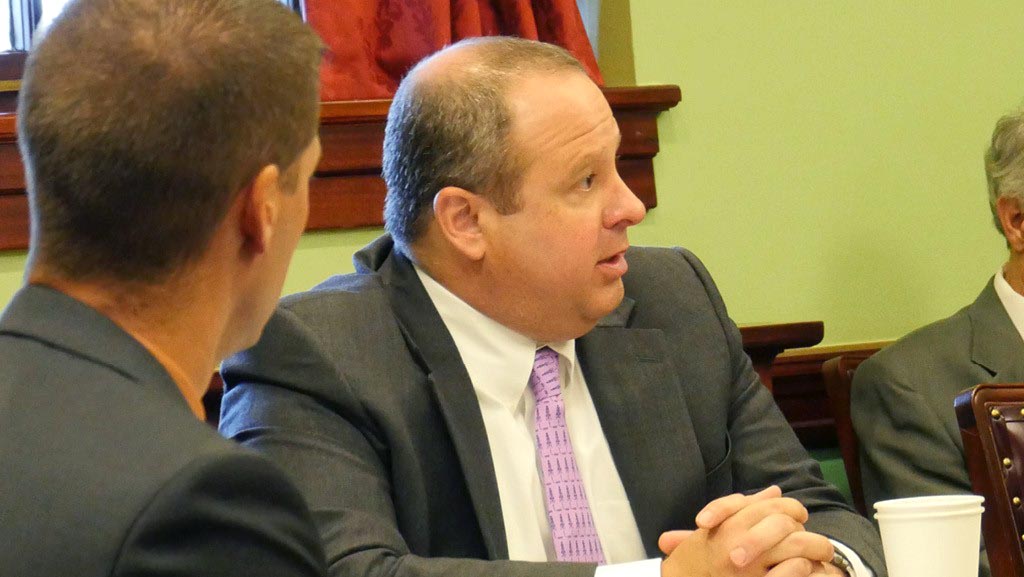 A week with Tom Pyle
Tom Pyle, an expert in the oil and natural gas field, visited Harrisburg and Williamsport to discuss how the natural gas industry has brought changes to Pennsylvania, and the world, through innovative energy production.
Stark and Sutton discussed the changes that the natural gas industry brought to Pennsylvania over the past decade including more jobs, higher wages, taxes that benefit communities, and the possibility of the U.S. as a world energy leader.
"We're looking at this idea of natural gas and I didn't think that anybody, probably, was aware – certainly ten years ago, maybe not even now – of just how vibrant Pennsylvania has become in terms of the natural gas industry. It's amazing," Sutton began.
Bringing change to local communities
"You're able to put people to work, you're able to produce jobs. When we started in Susquehanna County, the unemployment rate was almost at 10% and the wages were stagnant," Stark said. "Today, you're looking at a county that has wages 20% higher than its regional average. That's what this production has been able to do."
Sutton, who once lived in Bradford County, remarked that he had noticed significant changes in the area when visiting a few weeks ago. He was pleasantly surprised at how small and self-contained the natural gas wells are.
"[The well pads] come down like Post-It notes," Stark said. "We got farmers who farm right up against them. One [school district] in Susquehanna County has a well on it."
Three years ago, the same school – Elk Lake School District – also converted to burning natural gas.
"The school, in three years, has saved 525,000 dollars in energy costs," Stark said. "You know what that means? That means the computer labs continue to stay open, the arts are expanding because they don't have to make those critical decisions of about what gets funded."
"What we see is, every year, an increase in the production. It's understanding the rock underneath our feet and understanding how to profitably and economically produce that natural gas," Stark said. "When you look at Susquehanna County, Bradford County, Washington County, these are counties that are leading the way."
Becoming an energy leader
Stark noted that before natural gas production came to northeastern Pennsylvania, many Americans were worried about energy security. Now, there is an abundance of natural gas available.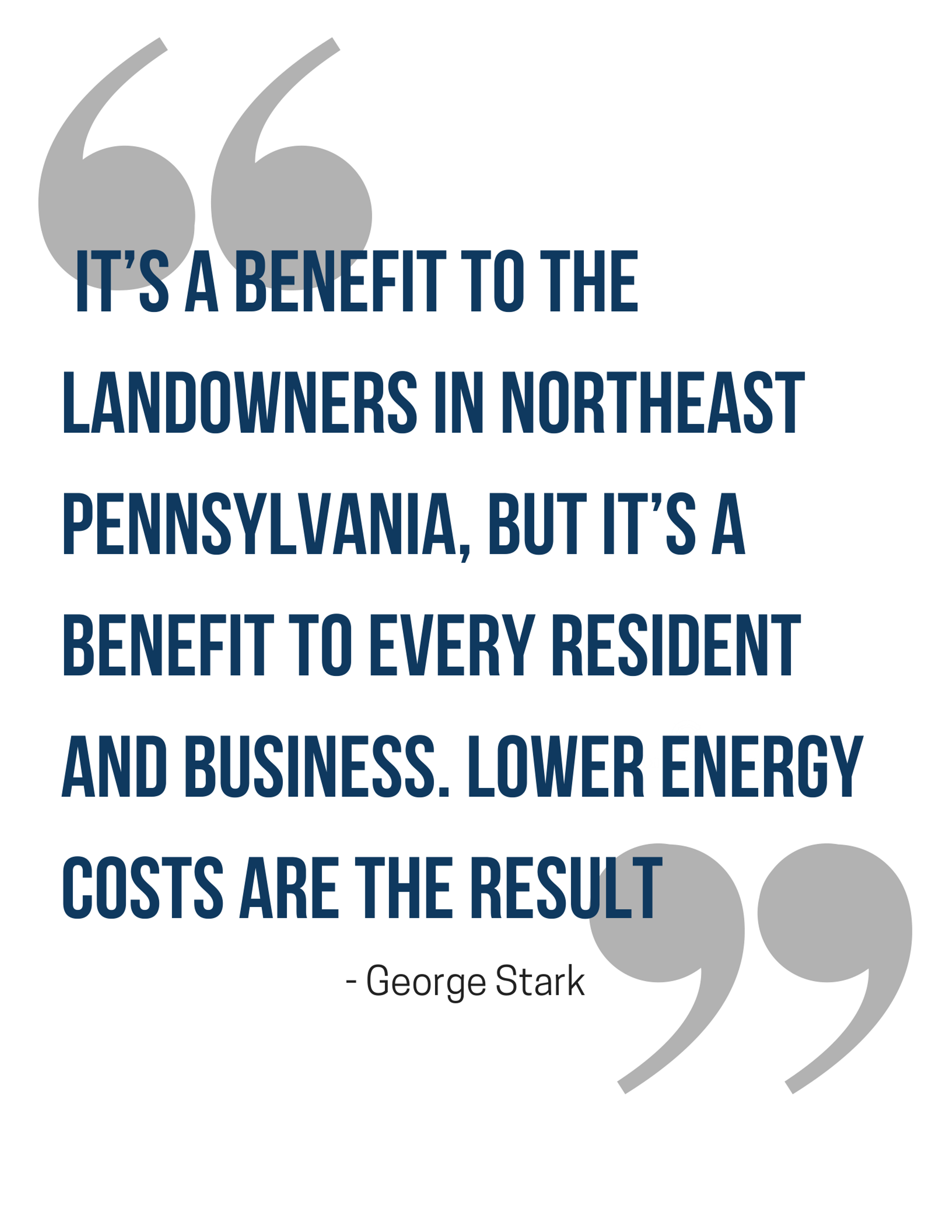 "We live in an age with an abundancy produced right here in the commonwealth of Pennsylvania, and through a system of pipelines, being shipped all throughout Pennsylvania. It's a benefit to the landowners in northeast Pennsylvania, but it's a benefit to every resident and business. Lower energy costs are the result," Stark said.
On a national level, Sutton asked about the effects of the current administration on the natural gas industry.
"Opening up and getting pipelines built, that's the most important piece that we're seeing," Stark said, citing that Boston pays some of the highest natural gas prices in the world, partially because of states like New York that deny permits and cause a bottleneck in the supply of natural gas to New England.
Sutton also mentioned the far reaching U.S. natural gas exports that multiplied in 2017, particularly from Cove Point, Maryland, to countries like Japan and India.
"Gas is being shipped from Cove Point through the Panama Canal. It takes us twenty-four days to get that gas from Pennsylvania to Tokyo," Stark said. "It's being burned in Japan. They're needing this clean burning fuel source to power their economy. I will tell you, we have enough here to ensure that Japan can also have enough natural gas."