Happy World Environment Day!
Did you know that natural gas is clean burning? This is good news for the atmosphere: replacing traditional energy sources like coal and oil with natural gas can reduce harmful emissions and lessen our carbon footprint.
In fact, global carbon emissions have nearly leveled off while the global economy has grown, and natural gas has played a large role in that trend.
In the United States, carbon emissions dropped by 3% between 2014 and 2016 thanks to increased use of natural gas and renewable energy sources, as well as a decline in the use of coal. Carbon emissions continued to fall in 2017, and the U.S. Energy Information Administration (EIA) attributes these positive changes to natural gas.
This year's EIA report stated, "The underlying energy consumption trends that resulted in these changes—mainly because more electricity has been generated from natural gas than from other fossil fuels—have helped to lower the U.S. emissions level since 2005 because natural gas is a less carbon-intensive fuel than either coal or petroleum."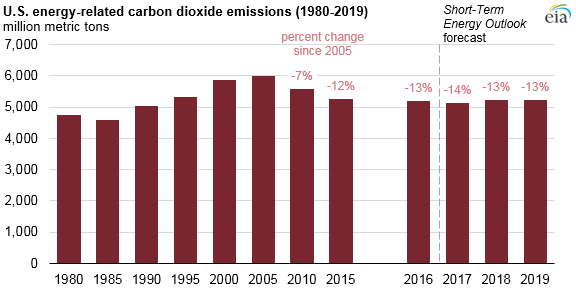 How does natural gas help achieve lower emissions?
Unlike other fossil fuels, natural gas does not release ash residue or sulfur oxides, and only produces small amounts of nitrogen oxides and carbon dioxide. This makes natural gas an effective and safe alternative for industrial use, residential use, and electricity generation. According to the International Gas Union (IGU), natural gas produces half of the greenhouse gas emissions of coal and nearly one third less than oil when generating electricity.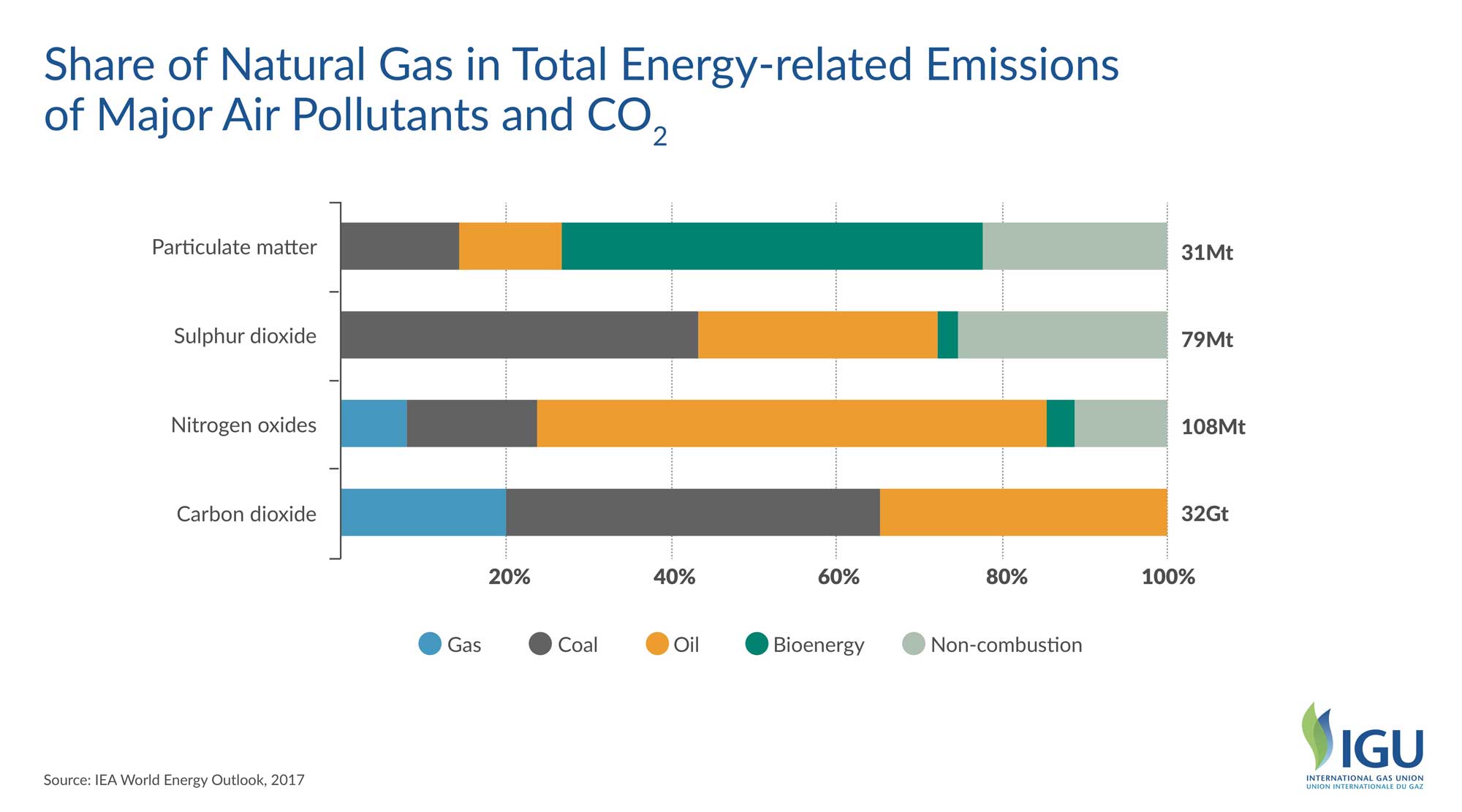 By replacing heavily emitting fuels with natural gas, we can begin to plan for a greener future. On World Environment Day, it's great to see natural gas making a difference for our atmosphere.