GivingTuesday is celebrated worldwide on the Tuesday after Thanksgiving. The event was established in 2012 with a simple mission in mind: "Build a more just and generous world." Since then, more than 150 countries have joined the movement in performing acts of generosity for the world and for those around them.
In 2018 alone, more than $400 million was raised online on GivingTuesday in the United States. This includes 3.6 million online gifts at an average of $105.5 per gift. Although online donations are the most common way to give, this day is not just about about money but acts of kindness as well. As stated in the website, "Whether it's making someone smile, helping a neighbor out, showing up for an issue or people we care about, or giving some of what we have to those who need our help, every act of generosity counts and everyone has something to give."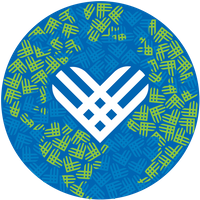 The Community Foundation of the Endless Mountains works year-round to with donors and charities to help manage financial planning and giving for the benefit of the community. The Foundation assists with over 100 different funds, endowments, grants, and scholarships that support local and county organizations, ranging from cancer research and animal rescue to career and technology center support, and many more. Scholarships are also offered yearly by the for k-12 learning, college students, and adult learners. In addition to its many scholarship opportunities, the Foundation is also heavily involved in community development, managing initiatives such as Women Helping Women, Veterans Training, Education, and Support Fund (VETS), and the Energy Education Fund.
This year, the Community Foundation of the Endless Mountains will be participating in GivingTuesday for its fourth year by challenging the community its members to donate to a cause. So, be sure to make your dollars count by making a donation today and take part in this worldwide giving event. You can choose your favorite Community Foundation fund or scholarship to donate to on Facebook or give online at the Foundation's website.