Cabot
held the
first sporting clay tournament
in November 2012 in Springville, PA at
Rock Mountain Sporting Clays.
 The idea was to host a unique fundraiser for some of the local nonprofits. In total, 120 participants (or 27 teams) came to shoot for this cause while networking with other small businesses and companies who attended.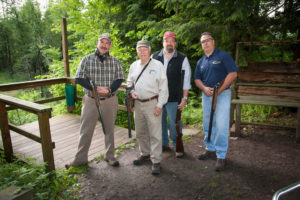 In the past, Cabot has donated the thousands of dollars of fundraised money from the shoot each year went directly to these organizations:
For example, in 2013, Cabot raised over $50,000 for the inspiring St. Joseph's Center in Scranton, Pennsylvania. As a reminder, St. Joseph's Center is a place of hope to individuals and families who have special needs. They provide for individuals diagnosed with Intellectual disability, pregnant women, young families, couples hoping to adopt, and people who require outpatient therapy.
In addition, Cabot also raised $15,600 from a sporting clay tournament to go to True Friends Animal Welfare Center and Make-A-Wish Foundation Scranton. The funds were split evenly between the two organizations. With the cost of a "wish" averaging $3,900 per child, the $7,800 from Cabot helped make wishes possible for two very special children living in the Susquehanna and Wyoming County areas. And with the $7,800 provided for True Friends, the animal shelter will be able to keep finding homes for the many animals in need.
Cabot Sporting Clay Tournament 2015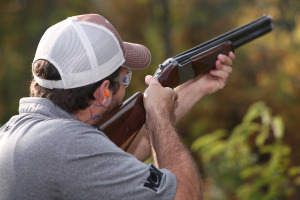 We hope to see you there!
Below is a video from the 2013 Cabot Sporting Clay Fall Classic: